A growing business...
A family business for three generations, Roland Lamber SARL was founded on 23 August 1974 by our grandfather, Roland Lambert. His son, Philippe Bon has been in charge since 22 April 1993. Roland's grandson Mathieu Bon and his granddaughter Sarah Bon joined the family business in 2006 and 2011 respectively, thus perpetuating an ancestral tradition and bringing extensive savoir-faire. The business owns 10ha of oyster beds in the Marennes-Oléron basin and 10ha at Paimpol in Brittany; the two sites produce around 400 tonnes a year.
Owning 50ha of maturation ponds enables the business to produce a varied range of green and white "claires" oysters.
The maturation ponds are former salt marshes that have a very mineral environment, rich in the nutrients that give their oysters such a notable local flavour. The Lambert-Bon family have just one watchword: quality.
Structure of our clientele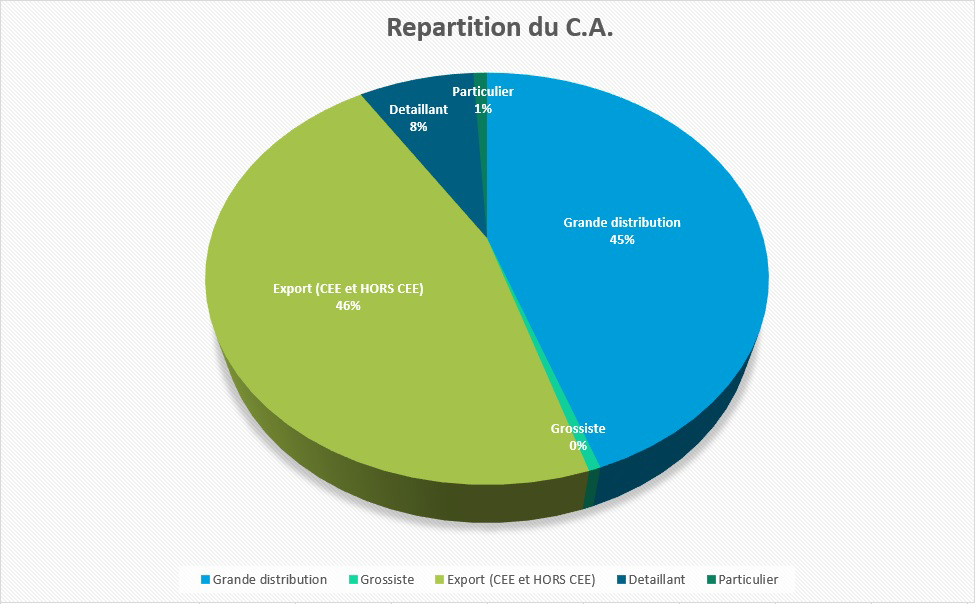 The operation
The oyster beds
With 10ha in the Marennes-Oléron basin and a further 10ha in Brittany (Paimpol), the annual production is around 400 tonnes. Both production areas play a particular role in the development of the oysters.
Maturation ponds
The business owns 50ha of maturation ponds (former shallow salt marshes, separated from each other by embankments and that have access to the sea via little canals), the majority close to the hub of the operation.
It's in these basins that the "Ostrearia" or blue navicula, (a microscopic organism) on contact with the oyster, gives it the characteristic green colour. The greening of the oysters takes place spasmodically between September and April; regular checks of the water quality are performed.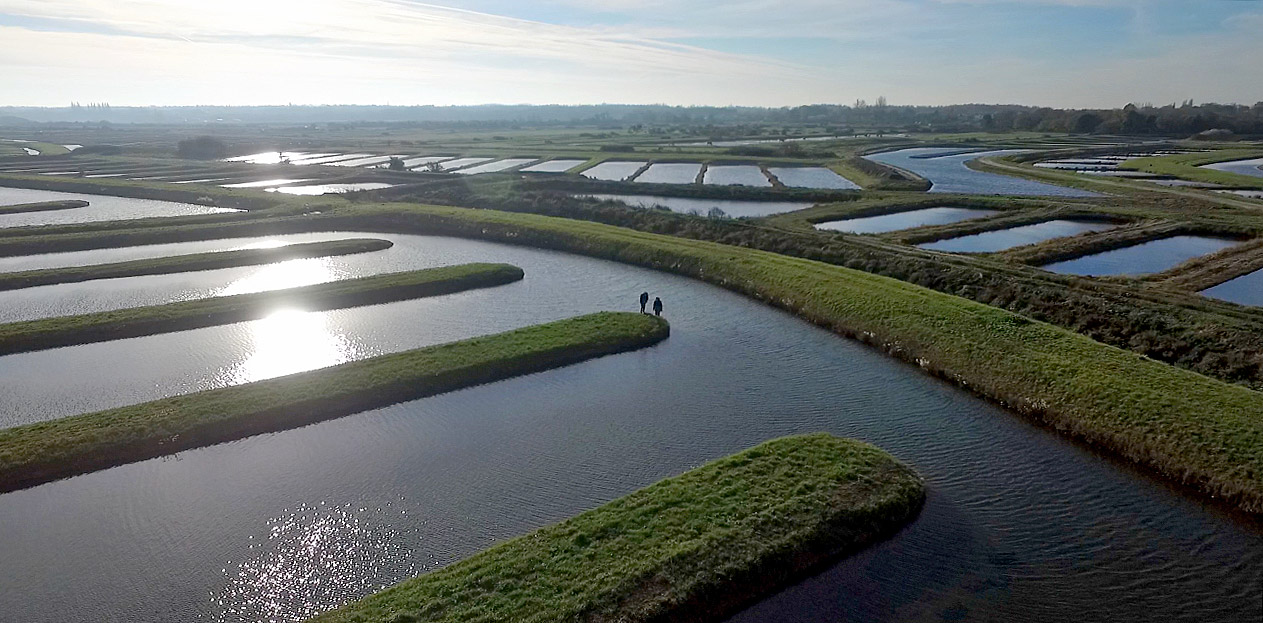 Workforce
Altogether, the business has 27 permanent employees - some work in packing, sorting and despatch others in oyster production and maturation and yet more in the back office dealing with orders and accounts. During the build-up to the Christmas period, a further 85 casual employees are taken on to deal with the orders!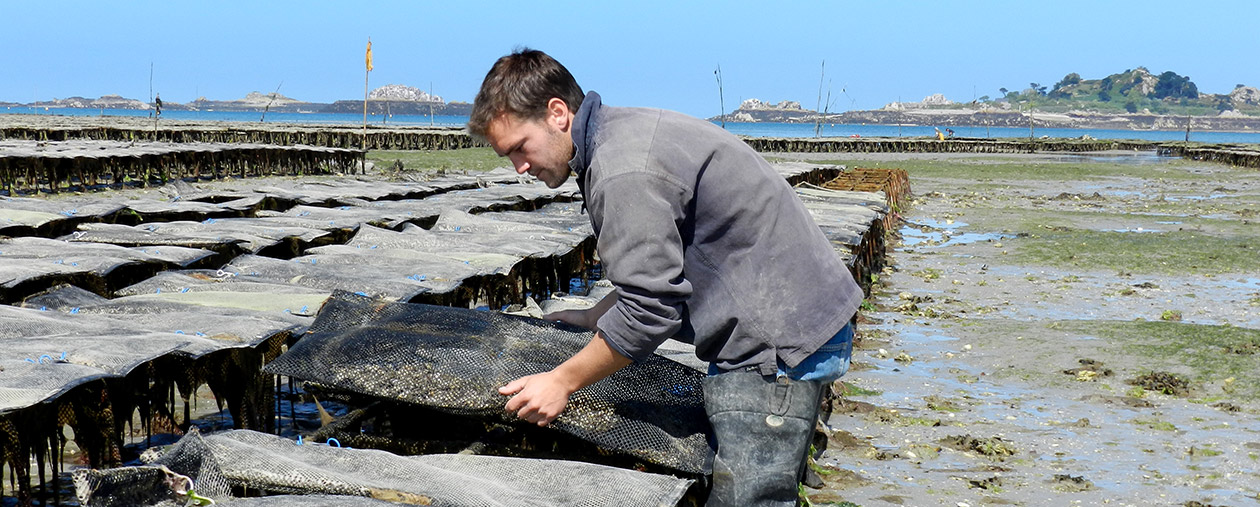 Equipment
The company owns a variety of heavy equipment such as fork-lift trucks to deal with items for despatch, Tele-trucks for removing boxes of oysters from cleaning ponds or unloading, machine to clean oysters, a hopper (a washing machine linked to a sorting line) a calibrating machine that sorts oysters by weight, strapping machines for dispatching the finished product, flatbed trucks, an articulated lorry, barges and appropriate computer software.